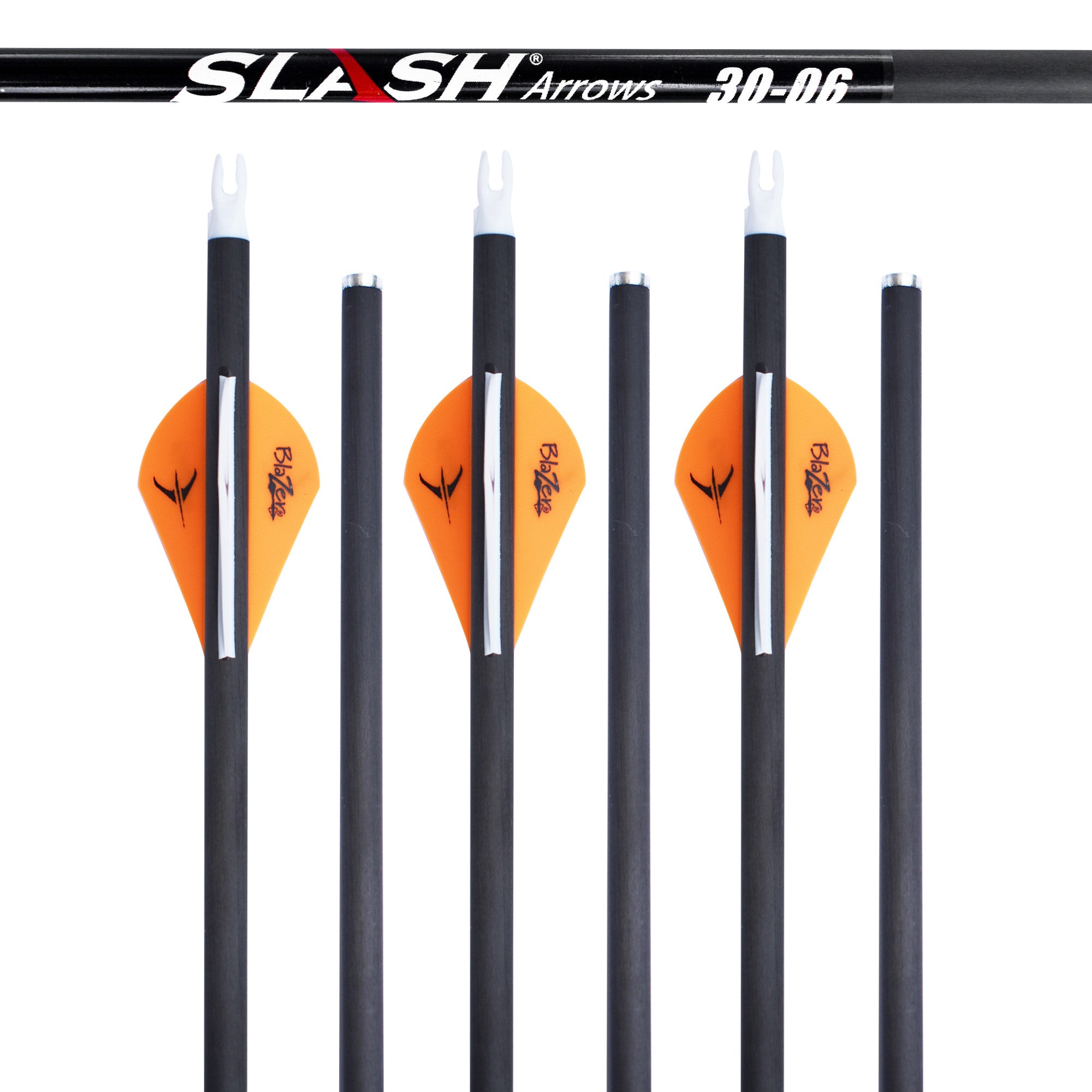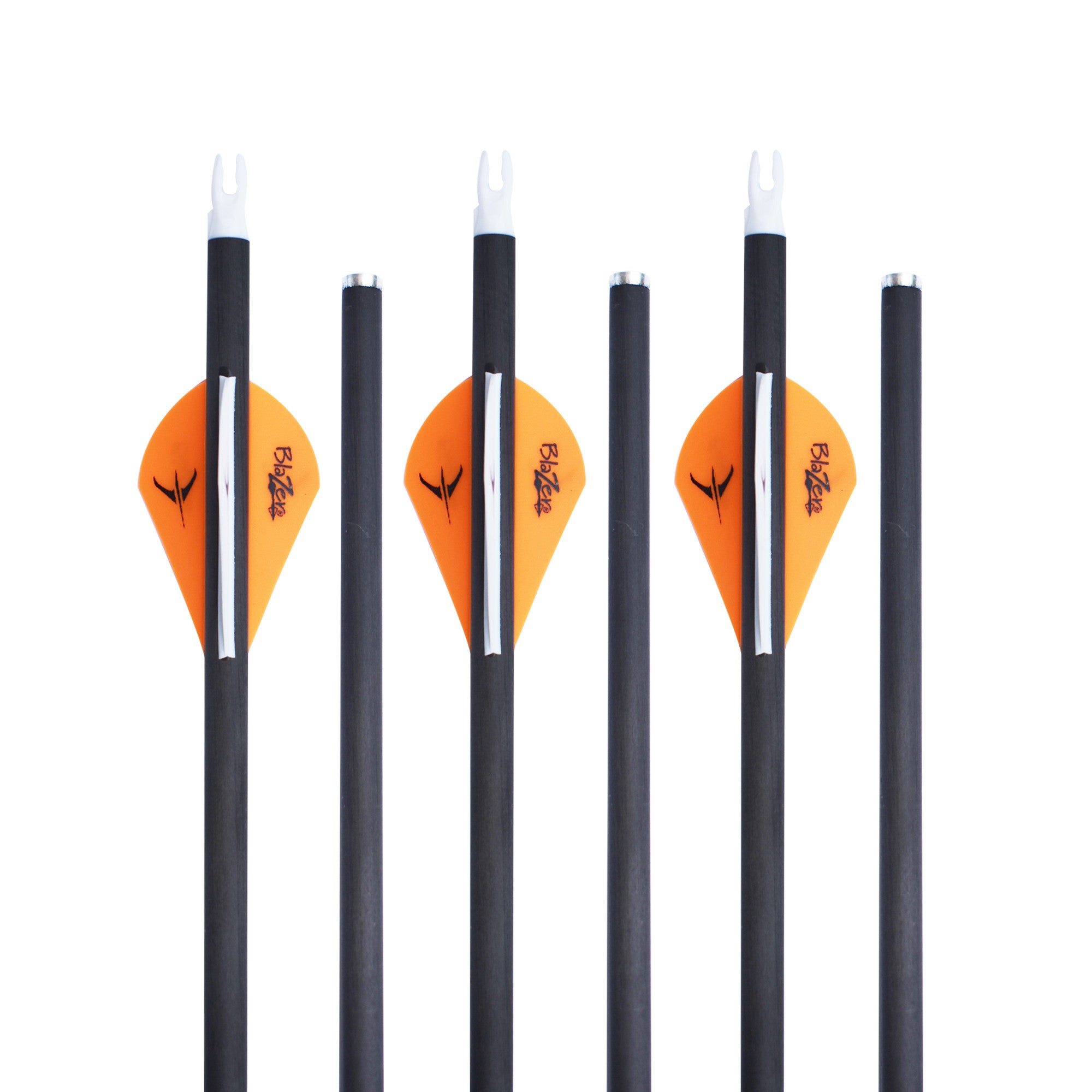 SLASH® 30-06 FOC ARROW SHAFTS (6 Pack)
$ 29.99 $ 39.99
Back to Hunting Sale!
For the entire months of August and September, recieve 60% off of Slash Express Arrows and Slash One Shot Aluminum Crossbow Bolts!
The SLASH® 30-06 FOC Arrow Shafts are a 300 spine, carbon arrow with a 60 grain Momentum Driven Performance (MDP) forward insert.  The 30-06 FOC Arrow has the proper distributed weight, improved spine, and front of center forward insert designed to drive the newest mechanical broadheads and large fixed and hybrid designed broadheads.  Each package contains (6) arrows, choose from 30" or Uncut.
SPECIFICATIONS:
Spine: 300
60 Grain Elongated Forward Insert
ID: .244 ("S" size nock)
OD: .301
Straightness: ±.003
GPI: 11.0 (includes 60 grain insert
2" Bazer® Vanes
Includes:
6 Hunting Carbon Fiber Arrow Shafts.
6 - 60 grain forward inserts