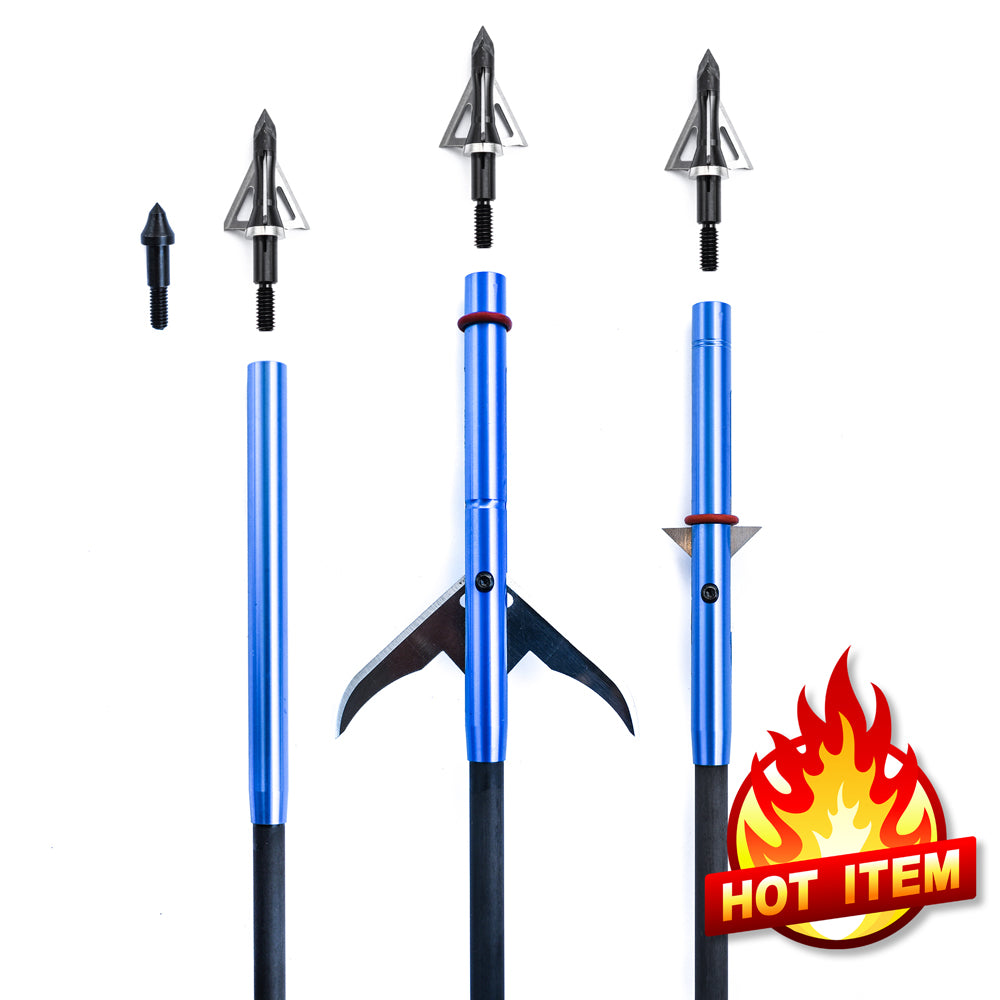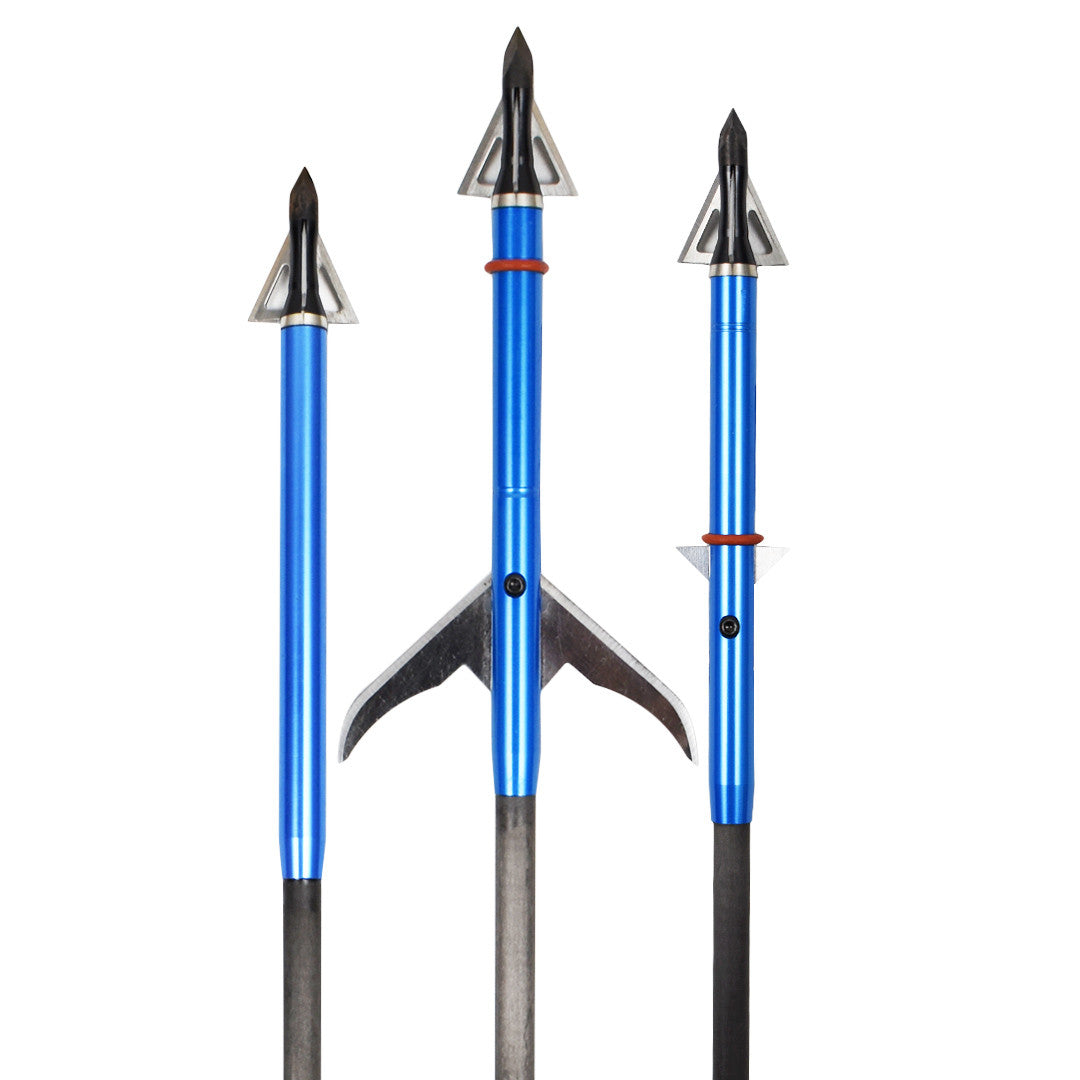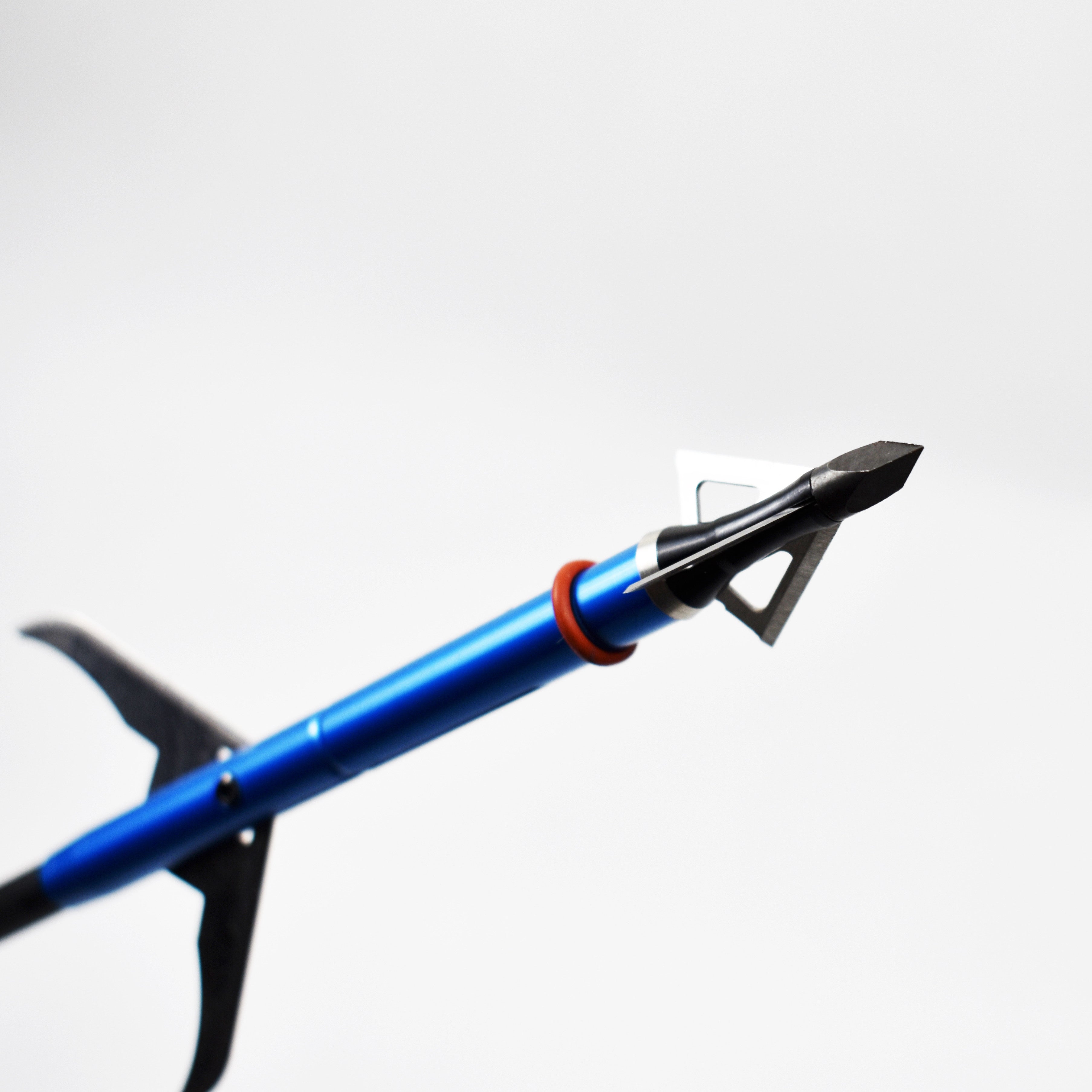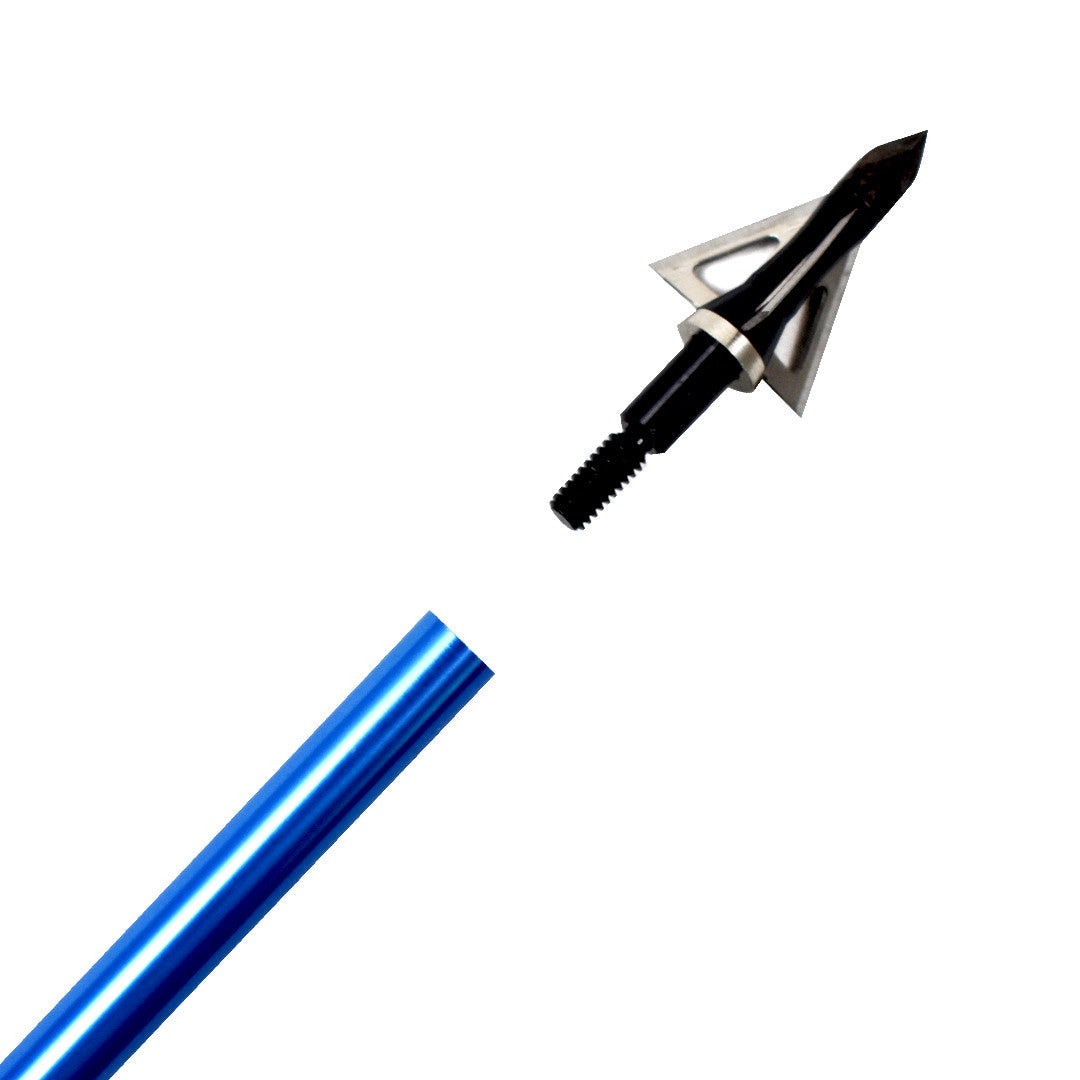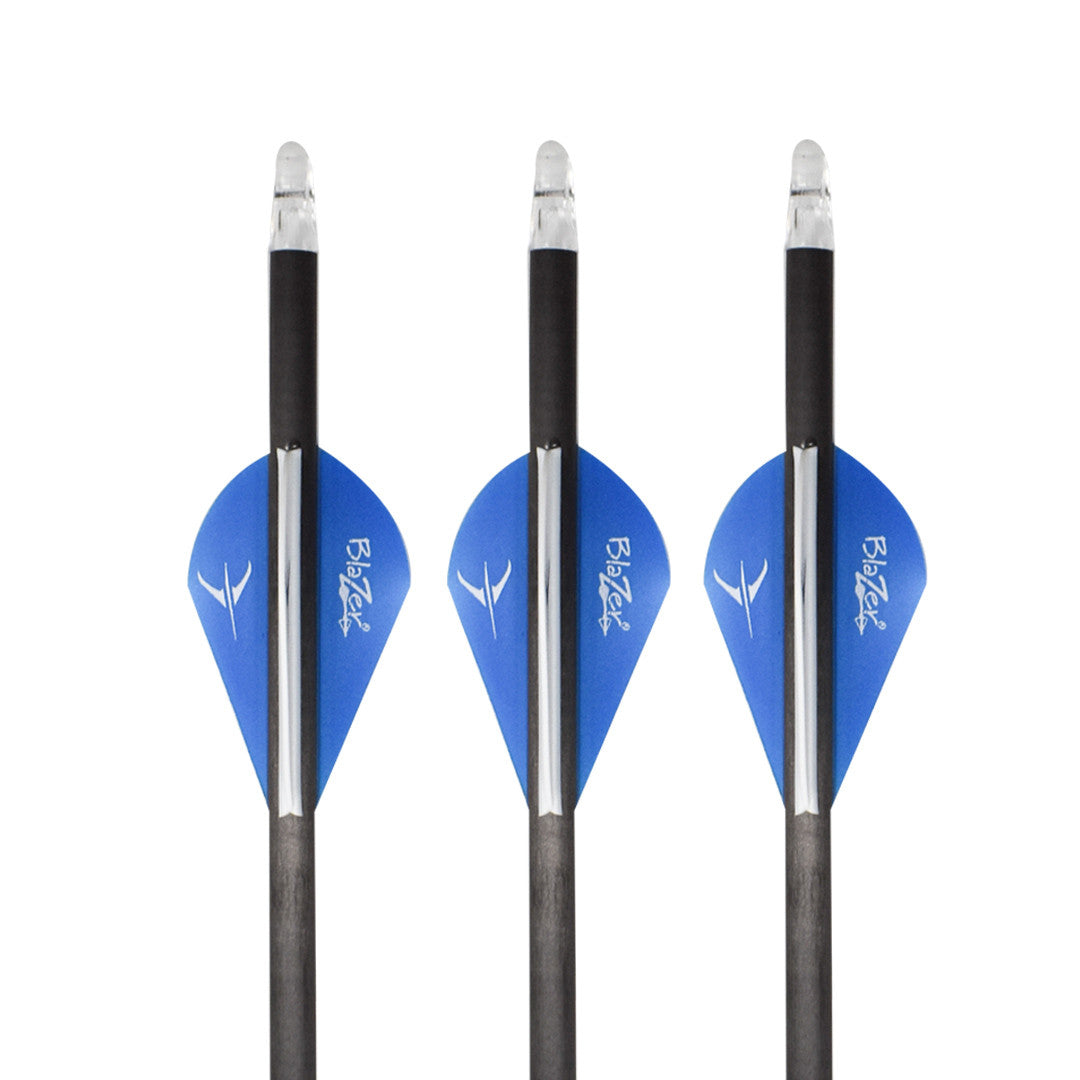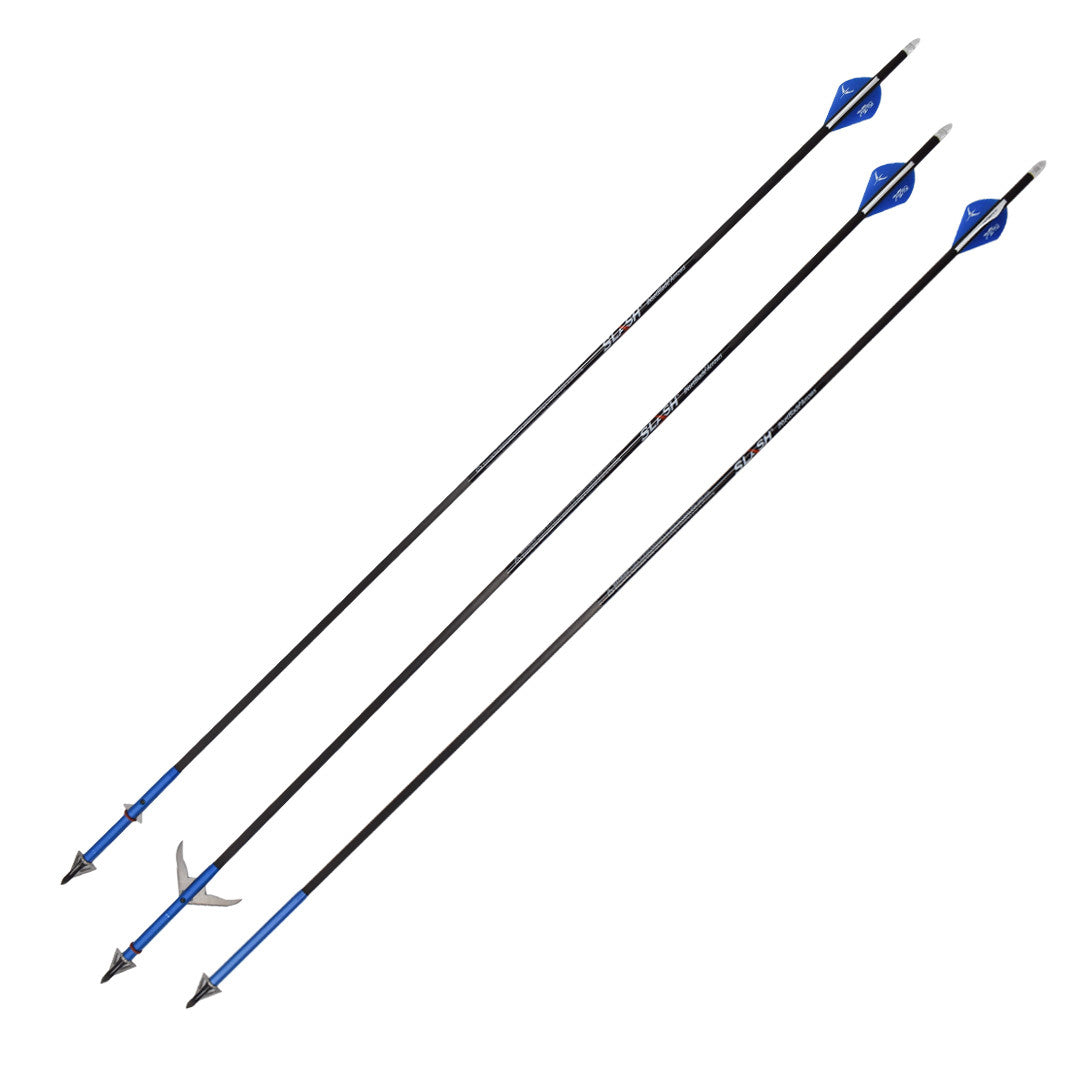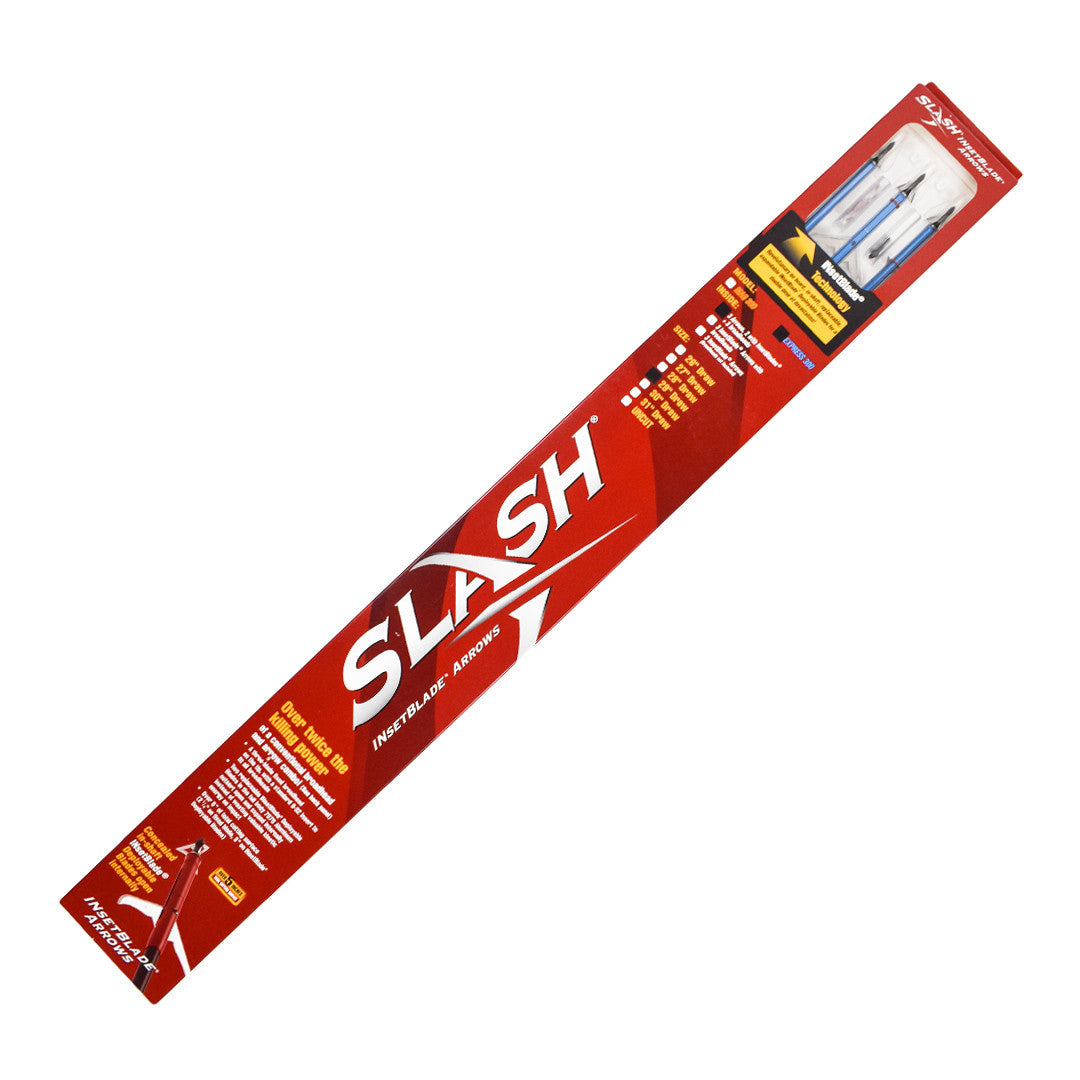 3 SLASH® EXPRESS 300 HUNTING ARROWS, 2 are INsetBlade® arrows
$ 59.99 $ 79.99
Cyber Monday Buy 1 Get 2 FREE Sale!!!
Starting NOW and for the rest month of November, buy ANY product online and get 2 for FREE while supplies last!!!
Two easy steps to completing your order.
1)  Draw length - SLASH arrows are ordered by draw length AMO in inches.  Your draw length is estimated at full draw, the length from the bowstring to the point just in front of riser as shown below.  The image below shows an arrow with the proper draw length.  If your current arrow is this length, simply measure your arrow in inches and order.  By ordering the correct AMO draw length, your new SLASH arrows with the attached outsert (red for Magnum and Blue for Express) will be slightly longer to fit your bow.
2)  Which arrow is best for deer hunting- Magnum, (red), or Express, (blue)?  Most hunters find the following:  Magnum for 60 to 80 pound draw weight and Express for 45 to 60 pound draw weight.  Long draw, 30 to 31 inches - Magnum arrows (red).  Short draw, 25 to 27 inches - Express arrows (blue).  For big game- elk, bear, large wild boar- Magnum, the heavier arrow, is best.
Discount code can be entered at checkout, if available.
SLASH® EXPRESS 300 Arrows answer the demand for speed and Momentum Driven Performance, the best solution for hunters who want great shootability and accuracy.  These small diameter 300 spine arrows feature the SLASH® INsetBlade® outsert. The EXPRESS EXP 300 is offered with a 3-blade, 60 grain, 7/8" cut broadhead, followed by 2 InsetBlades® with a 2 1/8" cut. This arrow provides excellent shootability for all bows and an all-around game arrow. 
SPECIFICATIONS:
Spine: 300
Standard insert, fits any broadhead (insert is 8-32" thread)
Hi Density 40 ton carbon for accuracy
ID: .204 ("X" size nock)
OD: .255
Straightness: ±.003
GPI: 11.1 (includes outsert with blades)
Full Body Aluminum Outsert.
Replaceable INsetBlades® (standard allen head shoulder bolt)
Includes:
3 Hunting Arrows.
2 are INsetBlade® Hunting Arrows.
1 is a weighted the same as the INsetBlade® arrows for practice or hunting, with standard insert to fit any field tip or broadhead.
3 - 60 grain broadheads, 7/8" cut, fitted to INsetBlade® Arrows and weighted arrow.
1- 60 grain practice tip.
12 O rings calibrated for the SLASH® Arrow.
2" Blazer® Vanes
Features:
SLASH®  60 grain Broadhead.  You may also fit your own broadhead.
Revolutionary INsetBlade® Deployable Blades Technology.
275% larger wound channel.
High Density 40 ton Carbon Fiber shaft.
Matching weight of both types of hunting arrows.
Double Walled Carbon Fiber and Aluminum in the 4" section for INsetBlades®.
Disclaimer:  By adding to cart, you agree that you have ensured your selected Draw Length is correct, that you have read the safety manual and understand our return policy.
Excellent
Use these arrows with all my big game hunting always with great success. Highly recommended